Masters
Dit jaar werken drie masters vijf dagen intensief samen met de deelnemers.


Nelly Miricioiu - Sopraan
After winning the IVC in 1979 Nelly Miricioiu, who originates from Romania became one of opera's fast rising stars and one of the most celebrated sopranos in the Matinee series at the Concertgebouw in Amsterdam. She fled the communist regime in 1981 and performed in ROH Covent Garden, La Scala, Hamburg, Rome, Barcelona and Munich. She has always been hailed as a singing-actress and is at home in verismo roles and most of all in the difficult bel canto repertoire. She can be heard on many Opera Rara recordings.

Jennifer Larmore - mezzosopraan
Jennifer Larmore is an American mezzo-soprano, with a wide-ranging repertoire, having begun with the coloratura roles of the Baroque and bel canto then adding music from the Romantic and Contemporary periods. She began her career at Opera de Nice in 1986 with Mozart's La Clemenza di Tito and went on to sing at virtually every major opera house in the world, including the Metropolitan Opera, La Scala, Paris Opera, Tokyo, Berlin Deutsche Oper, and London Covent Garden.She is a two-time Grammy Award winner who has recorded widely for the Teldec, RCA, Harmonia Mundi, Deutsche Grammophon, Arabesque, Opera Rara, Bayer, Naive, Chandos, VAI and Cedille labels in over one hundred CDs to date.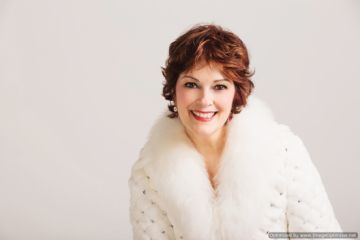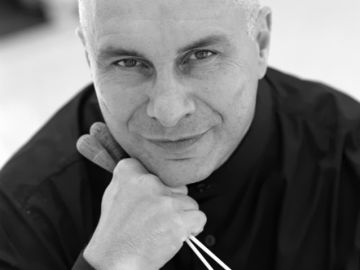 Giuliano Carella - dirigent
Giuliano Carella got his degree in conducting at the "Giuseppe Verdi" Conservatory in Milan, in composition at the "Cesare Pollini" Conservatory in Padova and he was awarded an honorary merit degree at the Accademia Chigiana di Siena, where he specialized under Franco Ferrara. He conducted repeatedly at the Bayerische Staatsoper in Munich, Berliner Staatsoper, Hamburgische Staatsoper, Wiener Staatsoper, Opéra Comique in Paris, Opéra de Marseille, Opéra du Rhin in Strasbourg,  Teatro Real in Madrid, Liceu in Barcelona and more. Carella has recorded several complete operas, several of them critically acclaimed like the autograph version of Sonnambula (Premio Musica e dischi) and Ernani's critical edition (Diapason prize) recorded for Nuova Era, as well as a number of recitals for Teldec and Erato leading the English Chamber Orchestra with Sumi Jo and Jennifer Larmore (Grammy Award Nomination 1999).