The Art of Singing
IVC Masterclass week for students and teachers
Händel, Mozart, German & French Lied
28 February – 5 March 2023
Willem Twee Toonzaal
Het Noordbrabants Museum
's-Hertogenbosch, Netherlands
This week is dedicated to the extraordinary experience of the internationally renowned pedagogue Margreet Honig. In order to preserve her legacy, the IVC organises a masterclass week in which she will work together with six pedagogues on the art of teaching singing. Twelve young singers will participate in these sessions but will also work with two other famous singers on the six musical pieces that have to be prepared. The two other coaches are soprano Rosemary Joshua and countertenor Andrew Watts. The program consists of private coaching, group sessions, public master classes and the week concludes with a concert on Sunday, 5th March 2023.
The pedagogues can gain the following from this week:
Learning through observation of Margreet Honig and the other two coaches.
Having the experience of working in short sessions with a variety of young singers.
Observing how peers work differently with the same singers on the same themes.
Getting direct feedback from one of the world's leading vocal teachers.
The singers can gain the following:
Working with three world class coaches in a relaxed and intimate way.
Presenting themselves to the public with public masterclasses and a final concert on the 5th of March 2023.
Experiencing first-hand the diverse ways of approaching vocal teaching. And through that experience being able in the future to evaluate feedback that comes from vocal coaches in a more informed way and thus gaining more insight from it.
Margreet Honig will centre her sessions with the pedagogues around the following themes:
Breath and articulation
Phrasing and singing line
Text
Placement of the voice
What does a pedagogue need to know and be able to do?
Coaches

Margreet Honig, pedagogue
Rosemary Joshua, soprano | head Dutch National Opera Studio
Andrew Watts, counter-tenor
Pianists

Hikaru Kanki
Sara Pavlovic
Ian Tindale
Singers
12 participants

Pedagogues
6 participants
Period
28 February – 5 March 2023
Private coachings, group sessions, public master classes, closing concert
Timetable
Monday, 27 February 2023: Arrival in the Netherlands
Tuesday, 28 February 2023: From 10 am - Rehearsals, welcome and vocal presentations; coachings;
1 - 4 March 2023: (public) masterclasses/coachings;
Sunday, 5 March 2023, 3 pm - Final Concert, Willem Twee Toonzaal, 's-Hertogenbosch

Public Events

2 March 2023 | 7.30 pm: Masterclass Margreet Honig
3 March 2023 | 7.30 pm: Masterclass Andrew Watts
4 March 2023 | 7.30 pm: Masterclass Rosemary Joshua
5 March 2023 | 3 pm: Final Concert
Tickets sales start 14 December 2023
Venues

Het Noordbrabants Museum

Address: Verwersstraat 41, 5211 HT 's-Hertogenbosch
Willem Twee Toonzaal
Address: Prins Bernhardstraat 4, 5211 HE 's-Hertogenbosch
Singers requirements
The course is open to singers of all nationalities who have completed their professional education or are studying at a conservatoire and aim for a professional career or have an equivalent level of training.
Age limit: Born on 6 March 1990 or later (max. 32 years old)
Participants can not be younger than 18 years

Repertoire singers
3 solo arias by W.A Mozart and/or G.F. Händel
3 Lieder in German and/or French
At least one Lied in German or French
At least one Lied composed after 1950 (English song composed after 1950 also possible)

Pedagogues requirements

At least a bachelor's degree in singing with an interest in teaching professionally

Singer with a professional career but thinking of switching to teaching

Already at the beginning of a voice teaching practice

In training or trained as a vocal pedagogue

Age limit: Max. 50 years old
Course fee
€ 600 for singers (lunch & dinner included, accommodation at host families)
€ 1,000 for professional pedagogues (lunch & dinner included, accommodation excluded)
Tuition fee to be paid after admission to the course.
The fee includes 21% VAT and all payment charges.

Accommodation
Board and lodging for singers at host families in 's-Hertogenbosch.
Pedagogues have to arrange accommodation themselves, or travel to 's-Hertogenbosch daily.
Application singers
If you are interested in participating in the IVC Masterclass week, please send an email including your biography with date of birth, plus a total of two YouTube video links with an aria by either Händel or Mozart and one German or French Lied to info@ivc.nu before 30 January 2023. Please also include your repertoire list for the course.

Application pedagogues
To sign up as a vocal pedagogue, please send a message to info@ivc.nu with your CV, and if possible recommendations before 30 January 2023.

Selection of singers and pedagogues by IVC and Margreet Honig.

Margreet Honig

"An encounter with Margreet is an experience never to be forgotten."
~ Magdalena Kožená
For 40 years, singers from all over the world have found their way to Margreet Honig. With her positive energy and personal approach, she knows how to get the best out of everyone.
Because of her background as a singer, Margreet Honig knows what her students go through. She studied singing with Annie Hermes and Corrie Bijster at the Amsterdam Conservatory and continued her studies in the United States with Evelyne Lear. In Paris, she took lessons with Pierre Bernac, where she specialised in the French repertoire. Margreet Honig gave several recitals with pianist Rudolf Jansen and made numerous recordings with the Radio Kamerorkest conducted by Kenneth Montgomery.
For four decades, Margreet Honig has devoted herself entirely to training singers. For a long time, she was principal study teacher at the Rotterdam Conservatoire and the Conservatorium van Amsterdam.
Margreet Honig is frequently invited to give master classes and interpretation courses, both in Europe and in North and South America. Among others, she has given master classes at the conservatories of Zurich, Basel, Hamburg and Versailles and the Conservatoire National Superieur of Paris, the Royal Academy in London and the Curtis Institute in Philadelphia. In addition, Margreet Honig regularly teaches at the opera studios of the Bavarian State Opera and the State Opera in Latvia.
In honour of her 80th birthday, the book "Der Freie Ton" by Gordana Crnkovic was published. Margreet has a desire to transfer her insights to the next generation of vocal pedagogues. This desire brought her back to Rotterdam Conservatoire (Codarts), where she has for a couple of years entered into a collaboration to coach principal study teachers under the name Teach the Teacher, a coaching programme she hopes to expand in the future.



Rosemary Joshua

The internationally renowned soprano Rosemary Joshua is the head of Dutch National Opera Studio, a two-year trainee programme for young artists that started in September 2018.
Rosemary Joshua's career has spanned over three decades as a singer. She has appeared on all the main international stages in the world in roles such as Adele Die Fledermaus, (Metropolitan opera) Bystrouška Het Sluwe Vosje and Tytania A Midsummer Night's Dream (La Scala di Milano), Anne Trulove The Rake's Progress (ROH Covent Garden, Glyndebourne, Brussels de Munt), Oscar Un ballo in maschera (DNO), Despina Cosi fan tutte (ROH Covent Garden, LA Phil/ Dudamel ) Susanna Le nozze di Figaro (Glyndebourne, Koeln, Bayerische Staatsoper München, Welsh National Opera, ENO). Her extensive concert repertoire has been in collaboration with some of the greatest conductors including Sir Simon Rattle, Gustavo Dudamel, Sir Mark Elder, Vladimir Jorowski, Sir Charles Mackerras and Sir Collin Davis.
Rosemary Joshua made a name for herself above all as a specialist Handel interpreter from her debut in Aix-en-Provence in 1996 as Angelica Orlando with William Christie (also in ROH Covent Garden, Bayerische Staatsoper München), Cleopatra Giulio Cesare (TCE Paris, Florida Grand Opera), Poppea Agrippina (Oper Köln, Brussels de Munt, TCE Paris), Ginevra Ariodante (San Diego Opera, Bolshoi Theatre Moscow), Nitocris Belshazzar (Aix-en-Provence festival, Staatsoper Berlin, Innsbruck festival), title role Semele (Aix-en-Provence and Innsbruck festival, Köln , ENO and Partenope ENO) and has an extensive discography in the baroque repertoire .
Rosemary has been teaching, coaching and advising young singers since 2015 and collaborates frequently with various Young artists programs, including The Zürich Opera Studio and The Bolshoi young artists program. She was appointed as head of Dutch National Opera Studio in September 2018, helping to create a brand new, relevant international program supporting and representing some of the brightest talents of the new generation.
From October 2022, Rosemary Joshua is featured in the second season of the successful Dutch TV program ARIA by Omroep Max. During the eight weekly episodes of this show, ten talented opera singers sing well-known arias, which will be judged by an expert jury, led by Rosemary Joshua.
Andrew Watts

Few countertenors have pushed the boundaries of repertoire and sound more than Andrew Watts. A dramatic voice unlike any other and extraordinary stage craft and presence make him a unique performer not only of parts traditionally associated with the voice type, but also a pioneer of 20th and 21st century repertoire. He is associated particularly with parts like Edgar in Reiman's Lear, which he has performed at Staatsoper Hamburg, Opéra national de Paris, Maggio Musicale Fiorentino, Bayerische Staatsoper Munich and which will take him to Teatro Real Madrid next season. As well as singing core roles of the countertenor repertoire such as Ottone Agrippina (Teatro Nacional de São Carlos, Lisbon), Athamas Semele (Oper Graz) and Arsamene Xerxes (English National Opera), Oberon A Midsummer's Night Dream and Prince Go-Go (Komische Oper Berlin, ENO, Oper Graz) and such less frequently done by countertenors like Baba the Turk The Rake's Progress (Festival d'Aix-en-Provence, Dutch National Opera, Stanislavsky Theatre, Moscow) and Orlofsky Die Fledermaus (Oper Graz), he has performed over 60 world premieres.
Creating roles specifically written for him, Andrew has also performed at the Royal Opera House, Covent Garden, Glyndebourne Festival, La Scala, La Fenice, Staatsoper Berlin, Opera de Lyon, with the Los Angeles Philharmonic and at the Salzburg, Bregenz, Lucerne, Aldeburgh and Edinburgh International Festivals as well as the Ruhrtriennale and the BBC Proms, and premiered works by Harrison Birtwistle (The Minotaur; Gawain; The Last Supper), Olga Neuwirth (Bählamms Fest; Lost Highway; The Outcast; Keyframes for a Hippogriff), Unsuk Chin (Alice in Wonderland), Nuñez (Märchen), Guarnieri (Medea), Raymond Yiu (The Original Chinese Conjuror), Michael Finnissey (Thérèse Raquin), Judith Weir (Miss Fortune), Torsten Rasch (The Duchess of Malfi), Tansy Davies (Between Worlds) and Elena Langer (Figaro Gets A Divorce). In 22/23 Andrew's performances include The Outcast at the Philharmonie de Paris with Ensemble Intercontemporrain, Keyframes for a Hippogriff with the Royal Stockholm Philharmonic Orchestra and in Lyon, Lear at Bayerische Staatsoper, Peter Pan in Bolzano and Schnittke's Faust Cantata with the Hamburg Symphony Orchestra.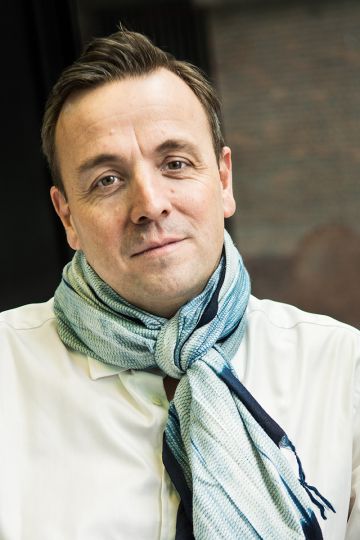 Andrew Watts
//
© Sarah Hickson
Three IVC LiedDuo laureates of the past will be the accompanying pianists:

The Japanese pianist Hikaru Kanki took piano lessons from Motoko Toyoda, Kimiko Higuchi and Noriyuki Miyazawa. Since 2012 she has been studying at the Hannover University of Music, Drama and Media with Prof. Roland Krüger, where she completed her Bachelor and Master degree with the highest marks.
​She won the 1st prize at the International "Lia Tortora" Competition in Italy and both the 2nd Prize and audience prize at the International Bodensee Competition. She received prizes for the best pianist at the International Helmut Deutsch Lied Competition (2018), Maritim Musikpreis (2018) and at the Wifmore Hall / Bollinger International Song Competition (2022). With Baritone Arvid Fagerfjäll she won the Eugène Pannebakker 1st prize and Rudolf-Jansen-Pianist prize at the International Vocal Competition LiedDuo s'-Hertogenbosch Liedduo (2021).
​She participated in several concerts and recitals in Japan, Germany, Austria, Czech Republic and Russia. She was invited by Animato to play at the Salle Cortot, Paris. At the age of 11 she gave her first performance as a soloist with the Okayama Philharmonic Orchestra.
She attended numerous masterclasses given by for example Bernd Goetzke, Walter Blankenheim, Jean Fassina, Vladimir Ovchinnikov, Matti Raekallio, Andrzej Jasinski, Piotr Paleczny, Anne Le Bozec, Brigitte Fassbaender, Peter Schreier, Ann Murray, Christianne Stotijn and Juliane Banse.
​Since 2020 she is a faculty member as a piano accompanist for Voice and Bassoon class at HMTM Hannover.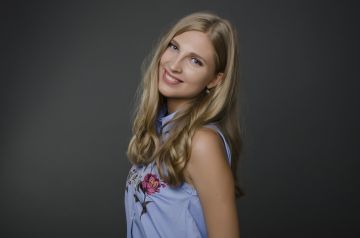 Sara Pavlovic


The Serbian pianist, Sara Pavlovic, graduated at the Robert Schumann Hochschule Düsseldorf under the teaching of Paolo Giacometti. Her enthusiasm for the art song motivated her to continue her studies with Hartmut Höll at the Hochschule für Musik Karlsruhe. After earning a Master of Music, she pursued third degree studies in Liedgestaltung.
During her studies, the young pianist performed at international music festivals, including the Klavier-Festival Ruhr Extra Schicht, Seiji Ozawa Matsumoto Festival Japan, International Euregio Rhein-Waal Music Festival, Hidalgo Festival Street Art Song, PianoFest Sint-Niklaas Belgium and Allegro Vivo Festival.
As the winner of numerous international competitions in her home country, Sara has established herself as an expressive and sensitive musician. Most recently, Sara and her duo partner Yue Wang won the Young Artists Platform Prize 2022 at the International Lied Festival Zeist. Together with tenor Zhuohan Sun, she won the 1st prize at the Berlin Rising Stars Grand Prix International Music Competition 2021. Zhuohan and Sara are laureates of the 54th IVC LiedDuo Competition in s'-Hertogenbosch.
During various international master classes, Sara worked with renowned musicians, including Thomas Hampson, Eberhard Feltz, Klaus Hellwig, Bernd Götzke, Frank Peters, Anne le Bozec, Henk Neven, Hans Eijsackers, Christianne Stotijn and many others.
Sara Pavlovic has received the generous support by the DAAD, the ZONTA International Foundation and the "Ivan Petković" Foundation. In addition, she is a scholarship holder of the Richard-Wagner-Verband Düsseldorf and the Yehudi Menuhin Foundation LiveMusicNow.

British pianist Ian Tindale studied at Cambridge University and the Royal College of Music, and has been awarded prizes in the Wigmore Hall/Kohn Foundation Song Competition, Kathleen Ferrier Awards, Royal Overseas League Music Competition and the Gerald Moore Award.
Ian has formed a fruitful collaborative partnership with soprano Harriet Burns: they were awarded the Contemporary Song Prize in the 2019 International Vocal Competition in 's-Hertogenbosch, and most recently they won the Maureen Forrester Second Prize and Prize for German Lied in the Art Song division of the Concours Musical International de Montreal.
Ian has frequently performed at UK festivals including Leeds Lieder, Oxford Lieder and Ryedale,and across Europe including Amsterdam's Concertgebouw and Palau de la Música in Barcelona. He collaborates with singers such as James Gilchrist, Ailish Tynan, Nick Pritchard and Roderick Williams. Recent highlights include a recital at Wigmore Hall for Ludlow English Song Day and at the International Lied Festival Zeist with Harriet Burns. Ian is also a versatile keyboard player, chamber musician and orchestral player, frequently performing with the London Philharmonic Orchestra. He is Artistic Director and Founder of hipston Song, whose inaugural festival was held in the Cotswolds in September 2022.