According to one of our masters Nelly Miricioiu, "Bel Canto is not merely "beautiful singing", but a way of thinking and a style of working with which singers can apply to all repertoire. The possibilities that come from refining a Bel Canto technique are endless, not only enriching the singers musicality, delivery of text and artistry, but importantly promoting a truly healthy approach to the voice, and enabling longevity for those who choose to follow the path."
What is IVC's Summer School Belcanto?
From the 3th till the 7th of September, IVC offers young singers the opportunity to participate in the IVC Summer School Belcanto again. For talented singers a beautiful opportunity to learn a lot in a short time!
Famous singers
Nelly Miricioiu
,
Jennifer Larmore
and conductor
Giuliano Carella
will pass on their knowledge to twelve young singers. Three important elements of singing are on the programme:
method, interpretation
and
character presentation.
Pianists are
Hans Eijsackers
,
Somi Kim
and
Diego Mingolla.
This year's Summer School, the participating singers will work with the repertoire of the Italian opera majors Bellini, Rossini, Donizetti and the young Verdi. During the first days, the masters and singers will work together in-depth. However, on Friday 6th of September, audience is warmly invited to attend the
public masterclass
. One day later, Saturday September 7th, everything the singers learned will be presented to the audience in a
Presentation Concert
!

Public Masterclasses

Fr 6 september 2019 • 14.00 | 19.30 hour • Pleinzaal (Theater aan de Parade, 's-Hertogenbosch)
Day ticket: € 12 / € 5 (under 19, CJP, student)
Presentation Concert

Sa 7 september 2019 • 20.00 hour • Pleinzaal (Theater aan de Parade, 's-Hertogenbosch)
€ 16 / € 6 (under 19, CJP, student)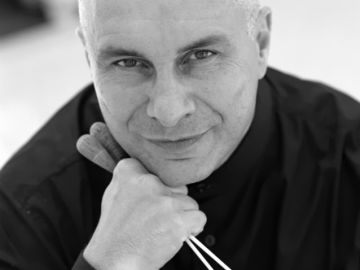 Giuliano Carella
Registration for singers
IVC Summer School Bel Canto
3 – 7 September 2019
Theater aan de Parade, 's-Hertogenbosch
Netherlands
Masters
Nelly Miricioiu, soprano
Jennifer Larmore, mezzo-soprano
Giuliano Carella, conductor
Pianists / Coaches
Hans Eijsackers, Somi Kim, Diego Mingolla
Academy singers
12 participants
Programme
Private coachings, group sessions, public master classes, closing concert
Tuesday, 3 September 2019, 11 am - Arrival, opening and vocal presentations; coachings;
4 – 6 September –Masterclasses/coachings;
Saturday, 7 September 2019, 8 pm - Final Concert, Theater aan de Parade 's-Hertogenbosch
Venue
Theater aan de Parade
Address: Parade 23, 5211 KL 's-Hertogenbosch, Netherlands
Age limit
The course is open to all professional singers, born on 8 September 1986 or later
Participants can not be younger than 18 years.
Operatic repertoire
At least 3 solo arias by Gioachino Rossini, Vincenzo Bellini or Gaetano Donizetti. Or arias from early operatic works by Giuseppe Verdi: Oberto, Un giorno di regno, Nabucco, I Lombardi, Ernani, I due Foscari, Giovanna d'Arco, Alzira, Attila, Jerusalem.
Ensembles and duets to be decided. For instance sextet from Lucia di Lammermoor.
Course fee
€ 450 (lunch & dinner included)
Accommodation
Board and lodging for participants at host families in 's-Hertogenbosch
Application
If you are interested in participating in the Summer School Bel Canto, please send an email including your biography and one video link with Italian repertoire to info@ivc.nu before 26 July 2019.