International Vocal Competition postponed to 2022
IVC – The World keeps on Singing
The International Vocal Competition (IVC) firmly believes that the world keeps on singing and is pleased to present the IVC Mozart Masterclasses & More this autumn. From 28 November to 4 December 2020, Vesselina Kasarova, Eva-Maria Westbroek, Roberta Alexander and Thomas Oliemans will be guests in the Verkadefabriek in 's-Hertogenbosch. The masterclasses, concerts and the forum are open to the public. Due to COVID-19, the biennial Opera I Oratory Competition has been postponed to 2022. The International Vocal Competition (IVC) aims to guarantee the artistic quality and accessibility of the competition to singers from all over the world. In 2021 the 54th edition of IVC will take place - as planned - with the LiedDuo Category.
The 54th International Vocal Competition (IVC), which this year was devoted to opera and oratorio, has been moved to 2022 due to the circumstances created by COVID-19. The competition has received singers from 79 nationalities in the past five years. The size of the Opera | Oratorio Competition means that IVC cannot currently guarantee the artistic quality due to the restrictions imposed. In particular, the travel restrictions for the international participants and the 1.5 mtr distance for the orchestral musicians of the South Netherlands Philharmonic play a major role in the decision to move the competition', says Ivan van Kalmthout, IVC director.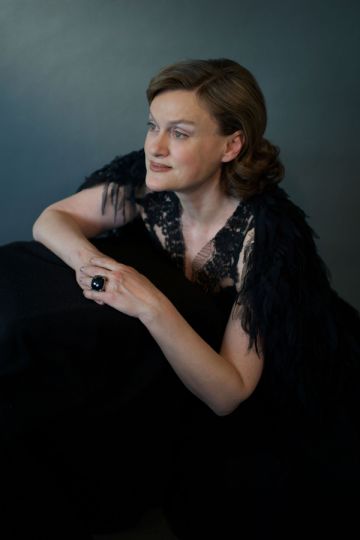 Vesselina Kasarova
---
Mozart Masterclass & More
Because world class music always finds its way to (the hearts of) the audience, it will not be quiet this autumn in 's-Hertogenbosch. IVC organizes the IVC Mozart Masterclass & More, given by these three renowned masters: mezzo-soprano Vesselina Kasarova, soprano Roberta Alexander and baritone Thomas Oliemans. They work with eight soloists on works by Wolfgang Amadeus Mozart. In addition, leading professionals such as Sarah Connolly(mezzo-soprano and IVC laureate), Manuel Brug (opera journalist Die Welt), Rosemary Joshua (Dutch National Opera Studio) and Joan Matabosch(Teatro Real Madrid) talk with the participants about the future of their profession.
The masterclass week opens on November 28 with an IVC laureate concert in which soprano Bernadeta Astari, mezzo-soprano Nina van Essen and tenor Anton Kuzenok will perform. On November 29 the lyricist Marc Pantusand composer Bart Visman will speak about their composition, the new IVC prize song "The Gold of Vermeer". IVC laureate and Dutch Music Prize winner, tenor Peter Gijsbertsen, will perform works of this Duo and other works that evening. On December 2 a forum will take place about the future as it now looks for (young) singers. The masterclass participants end their course week with a concert on December 3. Celebrated Dutch soprano Eva-Maria Westbroek and members of the South Netherlands Philharmonic will conclude IVC- The World keeps on Singing during the closing concert on 4 December.
Participants can register for the IVC Mozart Masterclass via the IVC website.
Ticket sales start at the end of August from the Verkadefabriek website www.verkadefabriek.nl