General Manager: Ivan van Kalmthout
My first self bought record - Peter and the Wolf - aroused a big interest in classical music. After violin lessons, I discovered Maria Callas and the Opera. It became clear to me that I wanted to work in this field. Not as a musician, but as an organiser behind the scenes. I studied Business Administration at Nijenrode, and afterwards I became trainee at impresario Pieter Alferink. Via Antwerpen (then Vlaamse Opera) en the Staatsoper Hamburg , I went to the Liceu of Barcelona and the Staatsoper im Schiller Theater in Berlin. My marriage brought me to London and Amsterdam. Because I had been member of the IVC jury twice, it was a huge pleasure to continue the beautiful event that former General Manager Annett Andriessen built up.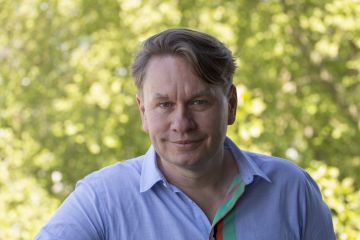 Ivan van Kalmthout - General Manager
Finance: Leonie de Bot
I have been working in the realm of arts and culture as a financial officer from 2012. I love the passion and power of creation you can find there. With the reduction of fundings, entrepreneurship and commercial thinking become increasingly vital. I like to contribute to that development. Classical vocal music is a new world I can discover. That too is a beautiful aspect of my work.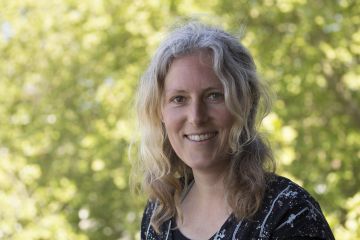 Leonie de Bot - Financial Officer
Production Manager: Edwin Thus
I've always been very interested in different kinds of music and therefore went studying Arts and Culture Sciences at the Erasmus University Rotterdam. After an internship, I worked a couple of years for the artistic affairs department of the Rotterdam Philharmonic Orchestra and the Gergiev Festival. After that, I produced a music program (classical, world and jazz) for radio and television broadcaster RTV Rijnmond. Via several community arts musical theatre projects, opera stagings and concerts, I discovered the IVC. By now, I've worked for six competitions, multiple Summer Schools, masterclasses and laureates' concerts, and met hundreds of young singers from all over the world. That's what makes the IVC unique!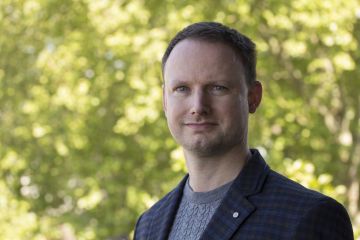 Edwin Thus - Production Manager
Director's Assistant: Ariane Hofman
A life without music is unthinkable. Although I wanted to sing, I decided to start working in the field of public relations. After ten years in the hotel industry and event organizing, I followed my heart after all and studied voice. I sang for many years; opera, oratorio and song. My path brought me to the IVC, where I've been working with utmost pleasure since 2013. Here, my working experience and love for classical singing come together. What is more beautiful than helping young, talented and hard working singers on their way to the top? The human voice keeps intriguing me. Every voice is unique. It is wonderful to be a part of the IVC team and keep discovering voices.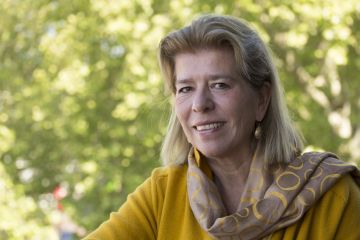 Ariane Hofman - Director's Assistant